As the monotonous winter season comes to a close, your mind is no doubt turning to the coming joys of summer. Perhaps you are settling plans to escape abroad in search of sun and sea. Or perhaps planning an adventurous trek through untamed wilderness. Whatever your big summer plans are, or if you have no plans at all, here are twenty little ideas to help you enjoy those summer days.

#1  Create a relaxing outdoor space

Whether you have an unloved garden, an underutilised yard or a small balcony, creating a simple and relaxing outside space will help you to make the most out of the summer weather.
Revamping your outdoor space doesn't have to require lots of effort or cost the earth. Have a look at the DIY wooden pallet sofa trend, or brighten up your garden with a little paint and some homemade brick planters. Add some outdoor cushions, string lights and a firepit for Instagram-worthy vibes.

#2 Take time every day to enjoy your outdoor space

Once you have upgraded your outdoor space, enjoy spending time there as much as possible. Enjoy your morning coffee and a book in the morning sunlight. Tuck into your lunch outdoors. Spend dusky evenings socialising and showing off your new space to friends, or simply sit back and enjoy the cool night air.
#3 Do a spot of gardening
Take up gardening to increase your vitamin D intake, boost your health and brighten up your outdoor space. Beginner gardeners should start small with a few easy-care shrubs and set phone reminders to avoid forgetting to water them.
#4 Visit a national park
Get out in nature at a local national park, heritage site or wildlife reserve. Not only will the exercise be good for your health, but being outdoors will boost your mood too.
#5 Go hiking
If a nice stroll around a heritage site isn't quite at your preferred physical activity level, why not go for a hike? Enjoy mountainous, forest or lakeside views as you stride right past your daily steps target.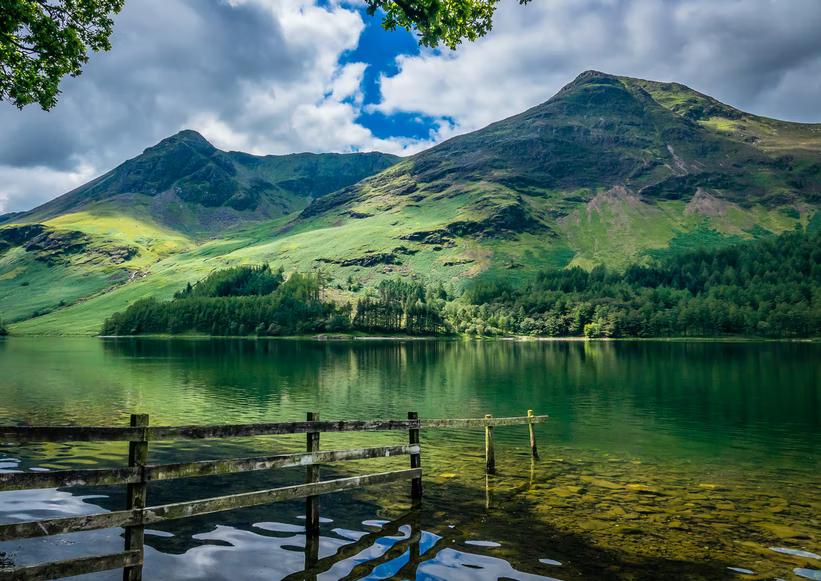 #6 Play the tourist in your local area
Do as the tourists do. Visit local sites of interest, stop for ice cream and fill up your camera roll with cheesy tourist snaps. Getting lost in your hometown can be a fantastic way to discover new hidden gems!
#7 Try a new outdoor sport
Try out a new outdoor sport or even join a local exercise club. Get adventurous with rock climbing or horse-riding. Meet new people while playing a team sport or enjoying a dance class. Sign up for your local park run.
#8 Get out on the water
Maybe
water sports are more your speed? Try canoeing, water polo or even white-water rafting.
#9 Experience forest bathing
Enjoy some quiet time in a tranquil forest. Join a forest bathing group to learn about this ancient Japanese meditation practice enjoyed amongst the trees.
#10 Take a bike ride
Fly passed the fields, streams or bustling streets on a bike. Rediscover the childhood joy of pedalling at top speed or enjoy a leisurely ride in the sunshine.
#11 Brave wild swimming
Experience the thrill of wild swimming this summer. Or if the shock of cold is not something that appeals to you, find a heated outdoor pool for a more relaxing swim.
#12 Camp under the stars
Whether you prefer to camp in the wilds or like the comfort factor of camping in your garden, pitching a tent and enjoying a campfire can be a very pleasurable way to spend a warm evening.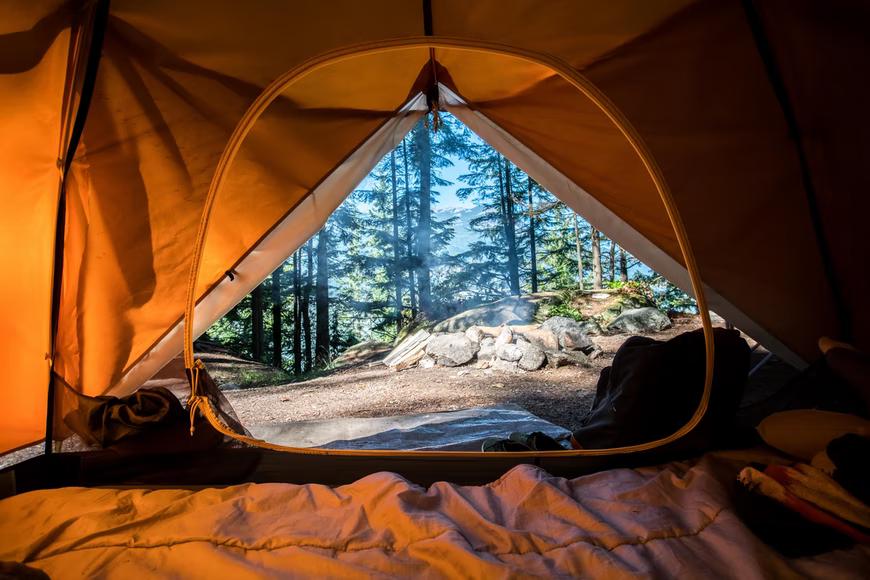 #13 Play lawn games
Invite over some friends to enjoy traditional lawn games in the sun. Croquet, ring toss and boules are great fun for all ages.
#14 Experiment with outdoor cooking
Try your hand at outdoor cooking, from barbequing to roasting marshmallows over a firepit. Experiment beyond the usual burgers and sausages by adding marinating fish wrapped in banana leaves to the fire. Or make the perfect crispy baked potato in tin foil.
#15 Start a herb garden
Boost your outdoor cooking skills by cultivating a small herb garden full of your favourite flavours.
#16 Go fruit picking
Go fruit picking at a local farm (remember to ask permission first!). Use the excess fruits to make a delicious fruit pie - best enjoyed with ice cream in the summer sunshine!
#17 Get lost in a travel book
Whether you intend to travel abroad this summer or not, getting lost in a good travel book is a great summer activity to enjoy in your garden. Get inspired with travel ideas for next summer!
#18 Enjoy an outdoor show
Watch an outdoor theatre production, drive-thru movie screening or opera performance. Don't forget the popcorn!
#19 Treasure-hunt at a car boot sale
Spend a warm Sunday morning treasure-hunting at a local car boot sale. Perhaps even make a little pocket money to fund your summer activities by selling your unwanted knick-knacks.
#20 See the sea
Hunt for real treasure at the coast. Explore hidden caves, walk the cliff-tops, try a little sea-bathing, and indulge in the seaside fare of cotton candy, ice cream and fish and chips.